Visual Evoked Potential (VEP)
A VEP test assesses the optic nerve pathway's function which is located between the eye and the brain. It measures the electrical signal generated at the visual cortex in response to visual stimulation.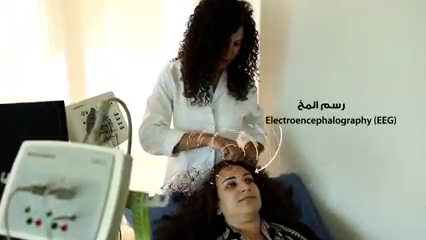 When do you need to do the test?
Your doctor may recommend that you go for a VEP test when you are experiencing some of these symptoms:
Loss of vision (this can be painful or non-painful)
Double vision
Blurred vision
Flashing lights
Alterations in color vision
Weakness of the eyes, arms, or legs.
Before the test (Preparation)
If you wear glasses, please bring them with you
Please tell us about any eye conditions you may have.
Continue to take your medication as normal
Please eat and drink as normal
Bring a list of your current medication with you to the appointment
Please wash your hair before the test and do not use any hair products
How the test is performed
Firstly, some wires will be glued to the top of your head to detect the brain waves.
You will be asked to focus intently on the center of a television screen with a moving pattern of black and white squares on it, rather like a chessboard.
Each eye will be tested independently for a few minutes.
After the test
There are no after-effects associated with this test and after the investigation you will be able to go home or to work.
Test Duration
The test takes between 20-60 minutes.